Softseating by Molo
Designed by Stephanie Forsythe and Todd MacAllen for molo, softseating is a collection of seating and table elements constructed out of a tight honeycomb structure. According to molo, "the inspiration for softseating comes from a desire for flexible and spontaneous space making".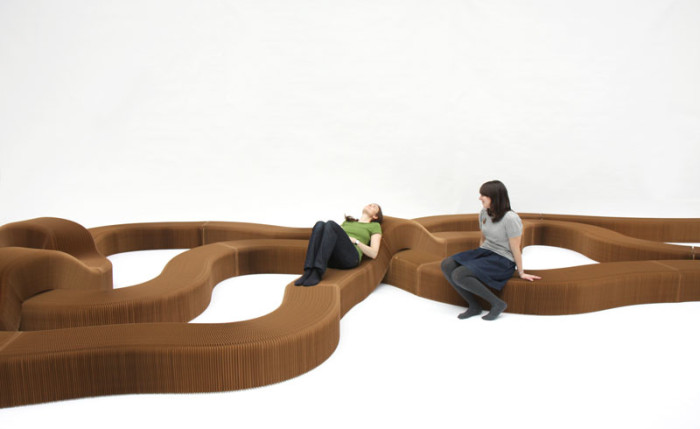 The flexible, yet sturdy honeycomb compact structure was designed to fan open into stools, benches and loungers (three variations molo currently offers). Each element of softseating incorporates magnetic end panels. This allows users to connect each element to itself or to various other elements. From creating cylindrical stools and tables to winding benches, the possibilities are endless.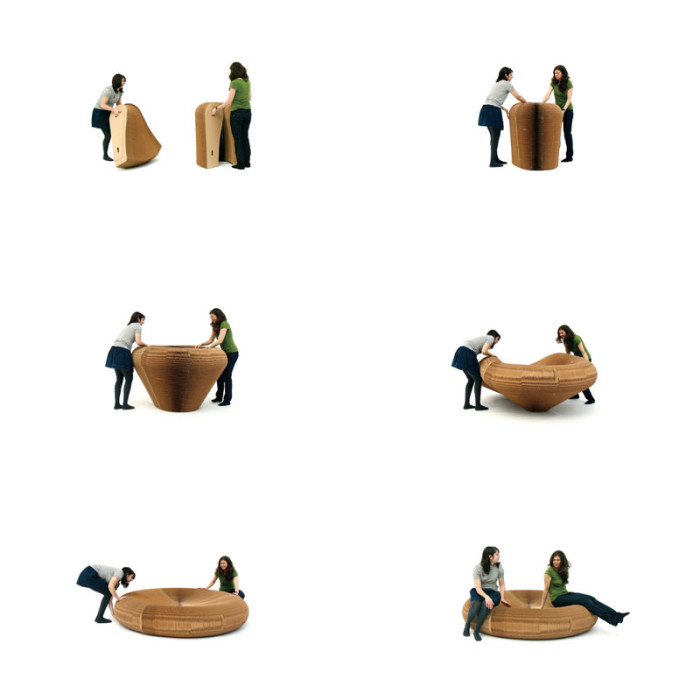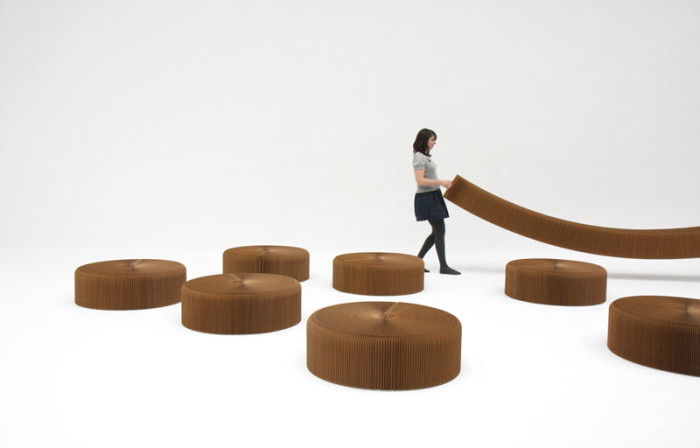 The collection comes in two versions. One is made entirely out of craft paper, and the other from 100% polyethylene non-woven textile. The craft paper version is 100% recyclable and is made from 50% recycled cardboard boxes and 50% new long fibre to reinforce the structure, thus creating a very strong durable material.
Although made from a single, readily recyclable material, softseating is not intended to be disposable, or thought of for short term use. The paper, in fact, takes on a wonderful texture with use over time as the top surface softens and folds into a unique organic pattern.

– molo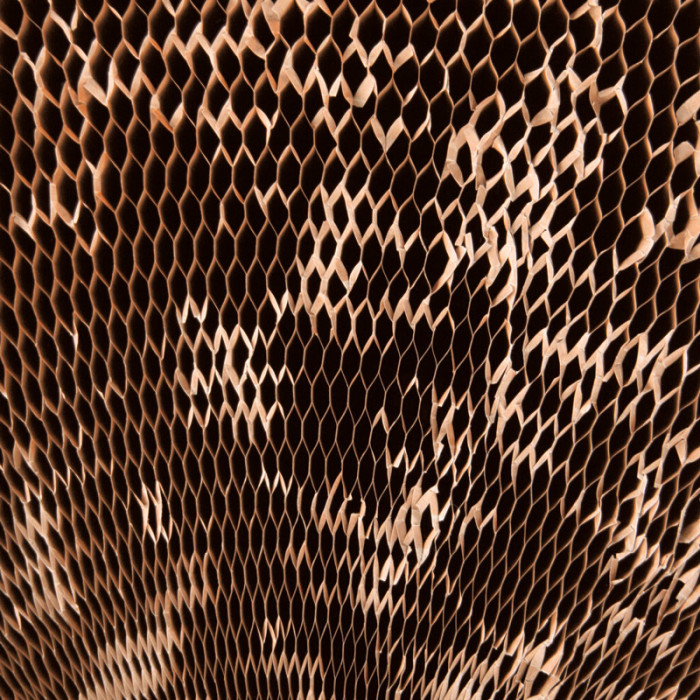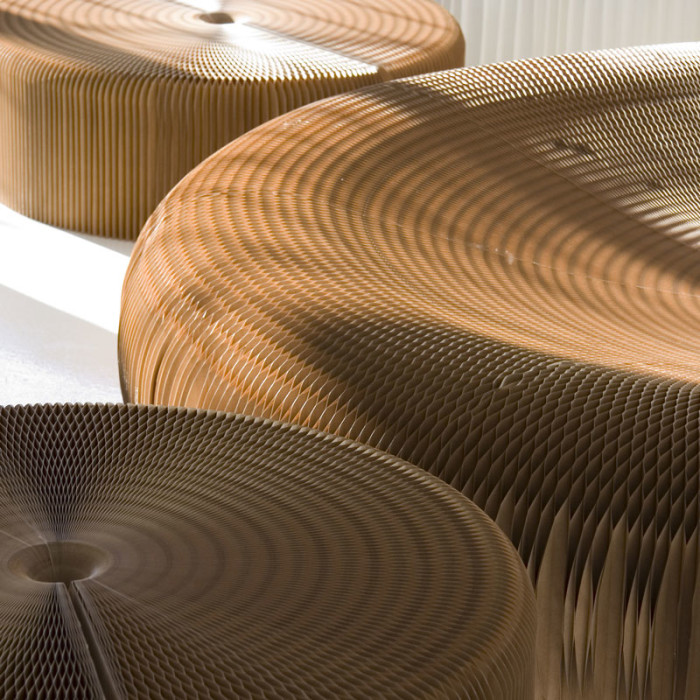 The kraft paper is fire retardant and acoustically absorbent. softseating is currently available in natural warm earthy brown and black (a dyed bamboo charcoal black).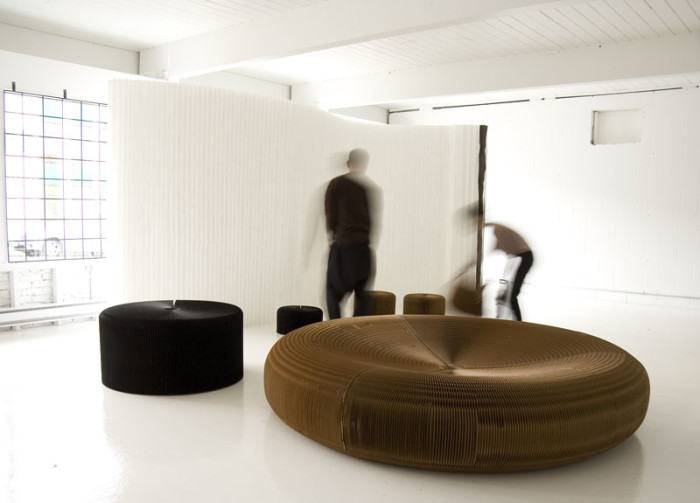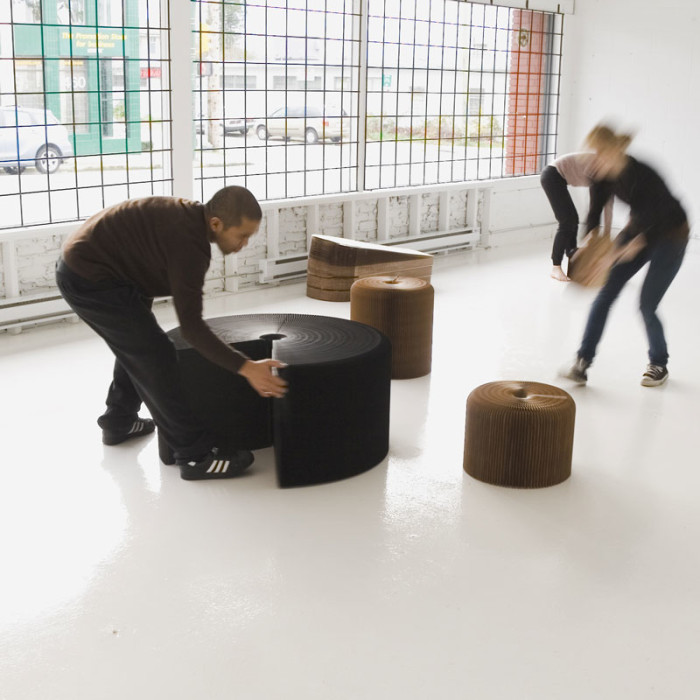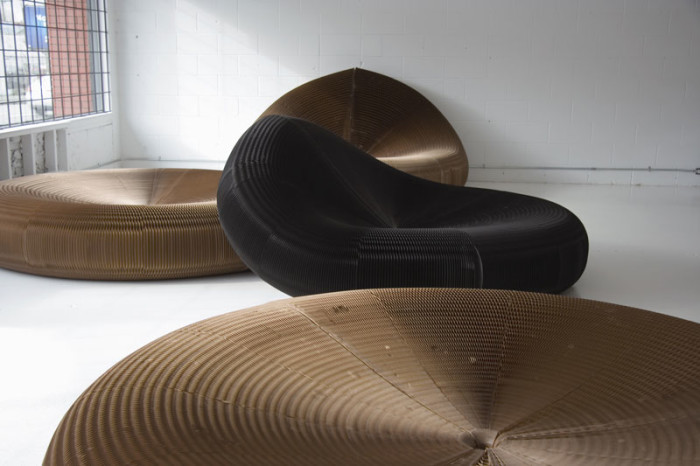 The non-woven polyethylene version is 100% recyclable as well, and is made from 5-15% recycled content. The paper like material is UV, water resistant and fire retardant, making it ideal for exterior use. Textile softseating is currently available in translucent white and opaque black.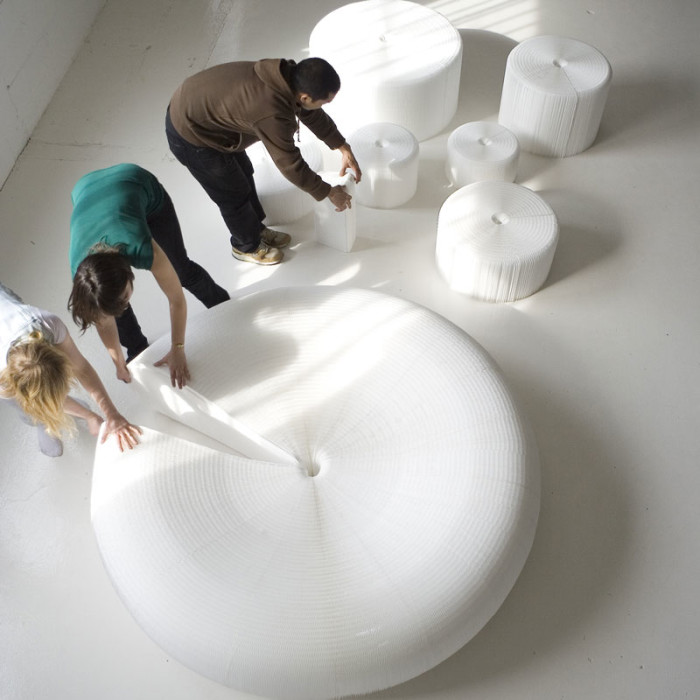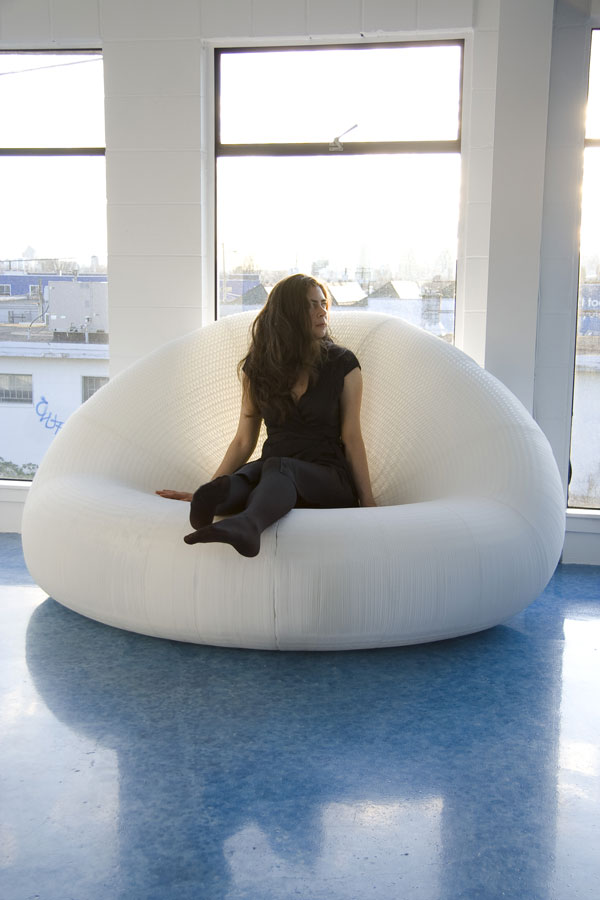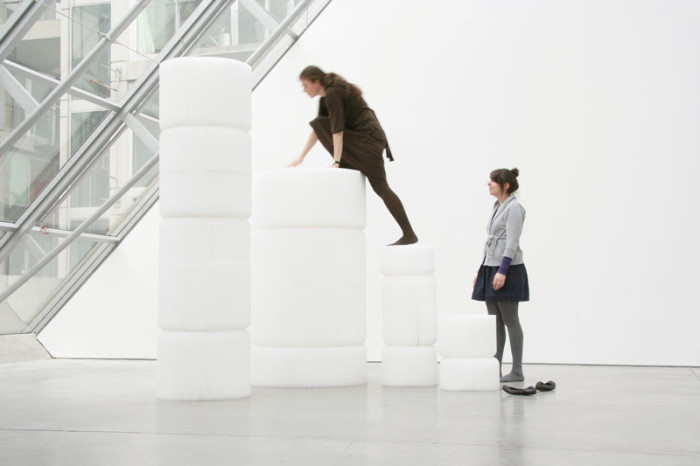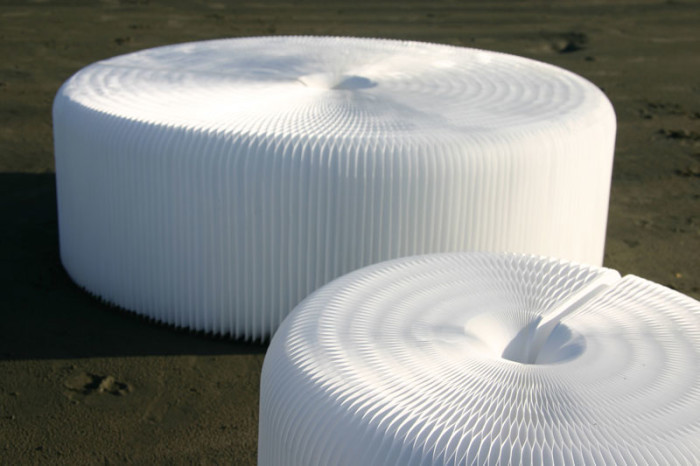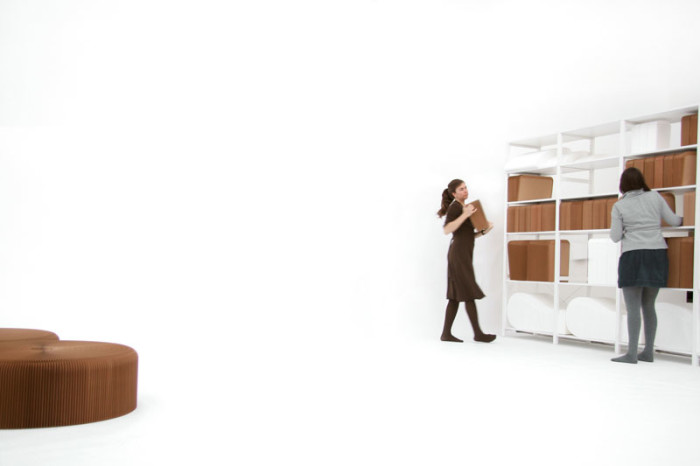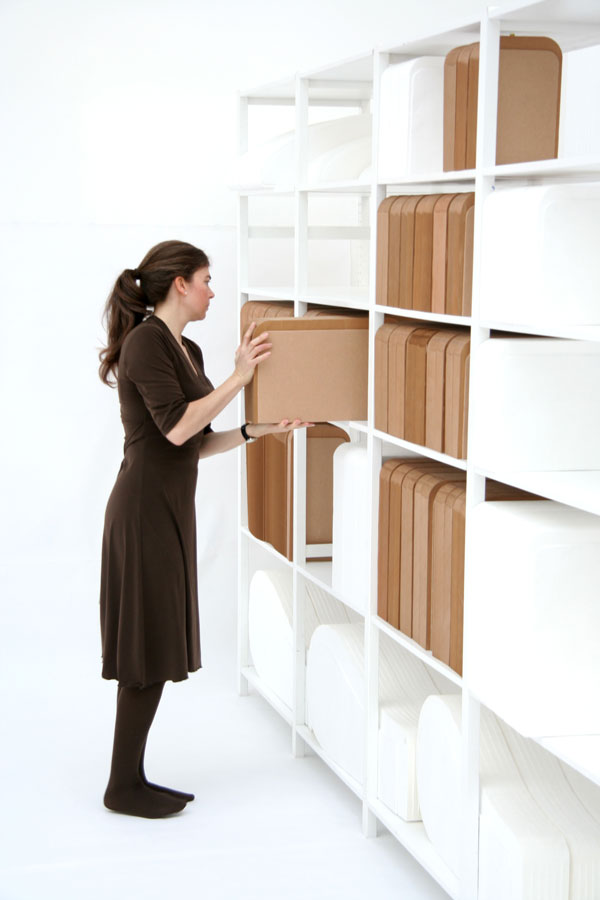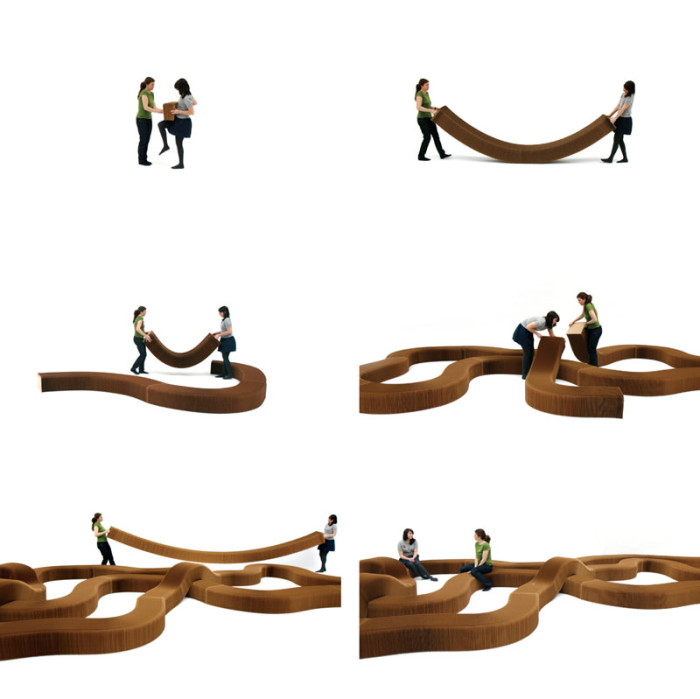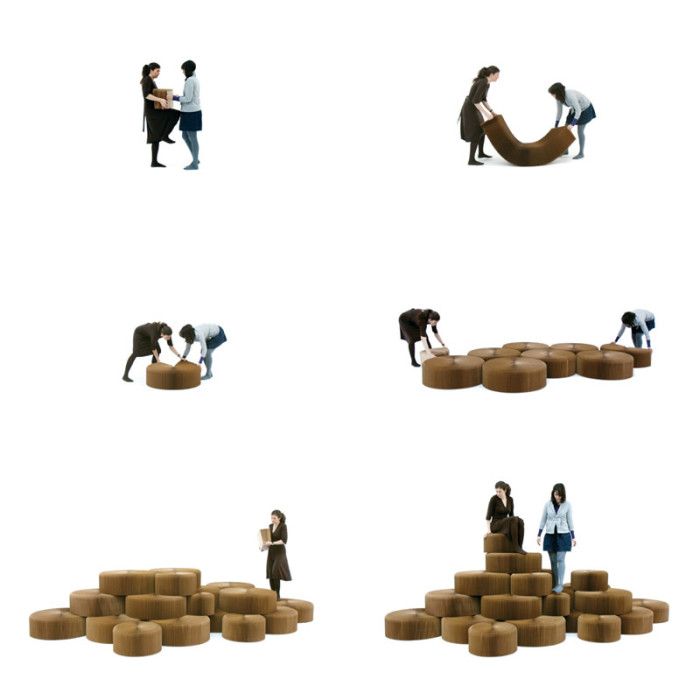 *Images and information courtesy of molo. From design chronicle.