Get the recognition that your business deserves with a remarkable logo that your customers can easily identify and connect to your brand. Whether you're just starting out or already established the logo is at the heart of your brand story. Use it to create a strong visual brand identity that will set your business apart from competitors and help new and potential customers easily identify you. Once customers get to know your brand, your purpose, and your identity, you can build their trust and have a better chance at getting repeat clients. Put your new logo to work by including it on all your official documents and marketing materials such as letterheads, business cards, website and social media posts. Save it as a high-resolution PNG file or a print-ready PDF so your logo always looks great whether printed or on a screen.
A few logo examples of my work
See below for a few examples of my work. © All rights reserved.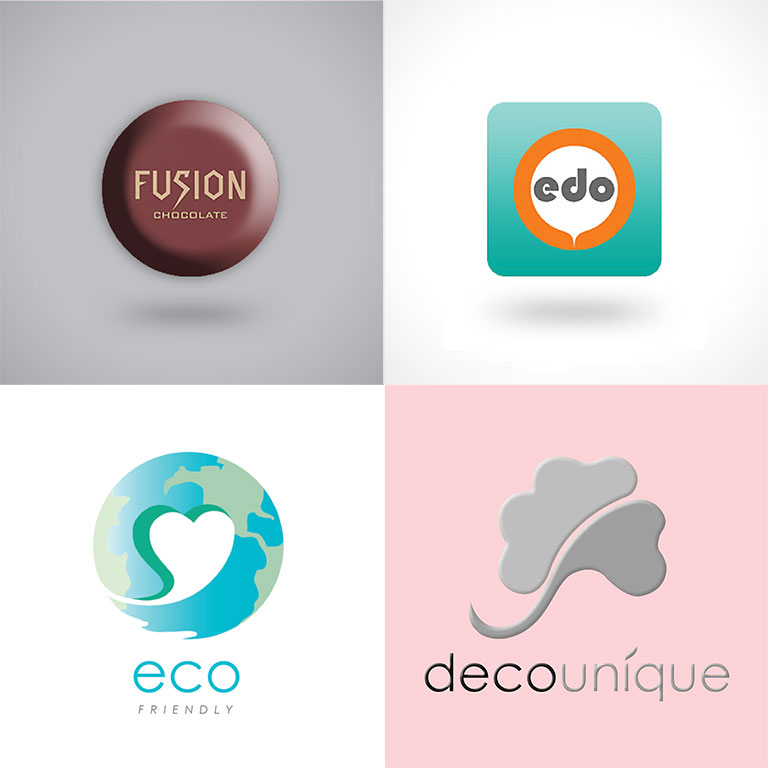 Business Cards
Packaging Design
Label Design
Greeting Card
National Theatre Brochures
Packaging, Brochure, Leaflet for Bakery
Will my logo be unique?
Yes, it will be designed exclusively for your organisation, service or product. We do not use 'clip art' or recycle designs. You will be able to submit it for design registration or for registration as a trade mark. However, please note we cannot guarantee you will be awarded this as several factors beyond our control are taken into consideration by the awarding entity.
Who will own the copyright?
You will – we will assign full copyright ownership to you upon completion of the project and settlement of payment.
How long does it take?
On average the whole process takes about a couple of weeks but much depends on how quickly you need it and how quickly you are able to provide feedback as we go along. If you are in a rush just let us know.
Multi-Language Service
Our designs can include English or Chinese characters.
What if I don't like the initial designs?
No problem. If you don't like the initial designs then we can create some new design ideas. The final design is reached through a series of refinements and tweaks, after everyone is completely happy with the result.
What type of files will I be given?
You will be provided with all the files and file types you will need to reproduce your logo with offset litho printing, on the web, in the office, on signs and just about any use you can think of. If you require any special file format in future just let us know. We can also provide the original AI design files (Adobe Illustrator) – these can be passed to other design professionals and subcontractors. Please note, you will only be able to open AI files if you use Adobe Illustrator.
What colour palette do you supply?
Colours are built using CMYK and RGB colour spaces and we always supply a mono version for black and white reproduction. Pantone and RAL equivalents will be provided if you require this.
Design Process
Understanding
One of the most important parts of any design process is research and discovery. This is where we will research and study your company, its history and competition, as well as the groups and individuals you aim to target. The research phase is also an opportunity to discover potential ideas which could be used as inspiration during the ideas generation phase.
Design Sketch
The first design step begins on humble paper, using numerous idea generation techniques, such as brainstorming and word mapping. This is typically a very organic process, and can vary from project to project. Any idea that comes to mind will be sketched on paper to explore the full depth of potential ideas for the design. Once the idea has been explored on paper I will begin to work on the designs using software such as Adobe Illustrator and Adobe Photoshop.
Draft Design Presentation
Once a selection of the best design ideas are drafted they will be emailed to you as an attachment for your feedback. The final design choice will be yours – if you feel the design could be improved or modified to better meet the objectives, changes will be made where necessary.
Final Delivery & Support
After you select the final version and are happy to move forward with it we will finalize the design. Your new design files for use on web and print will then be emailed to you. If at any point you need help with these files we'll be available to help and support you ongoing.